308 Is No.1 Indonesian Horrors Movie; Chosen Represents of Asia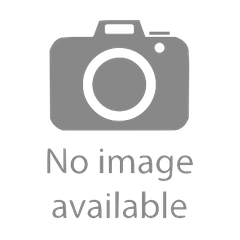 Menteng, Jakarta, Kabarindo- Hit Maker Studios is a sister company of PH Soraya Intercine at Indonesia .

From the press release some time ago, one of a few tens of national films we prepare again boast at international festival.

This time the film became one of the 308 nominees on " Screemfest Horror Film Festival " LA - USA . Of 50 thousand movies that competed Only 14 were selected from all over the world and become one of 308 films and Indonesia became the only Asian representative .

Rocky attended by Soraya with Jose Purnomo and one of actor at that movie, Denny Sumargo with supporting other films such with Shandy Aulia and Yafi

"Film 308 achieved early screamfest of 6 first of a total of 14 films . Boasting of being the first movie of Asia from 50,000 incoming movie. 308 is the first Indonesian film managed to be nominated along with Beneath - USA ( Ben Kelai ) , The Hunted - USA ( Josh Stewart ) , Schism - USA ( Adam Gierasch , 308-INDONESIA ( Jose Purnomo ) , Haunter - Canada ( Vicenzo Nattal ) and Cannon Fodder - Israel ( Eltan Gafny ) , "said Rocky proud to the Indonesia press.

Release received from the editor, correlative with the statements of Jose who initially cold and not too surprise at the news that the film was nominated for the festival because of the subjectivity of the assessment.

"But frankly when I see the advisory board and one of them was my idol is John Carpenter , no more other judges such as Wes Craven , Clive Barker , John Landis , Roy Lee , Eli Roth and Gary Tunnecliffle . Moreover, Indonesia selected films juxtaposed horrornya Hollywood aside with Korea , Thailand or the other . Moreover, I never met with Roy Lee , Eli Roth when I made the Crypt , "said Jose straightforward .

Jose argues that even though the film The Conjuring exploded in the international market is not so much with the idea of national films that have been decades of horror films do that so a special place in the eyes of the world let alone I hear 90 % of the films included in the Screamfest Horror Film Festival competition will awarded a contract to appear in the United States and will be made the American version.

The plan , 308 films will be competing with 13 other nominated films from Hollywood and Europe and 308 being the only one from Asia , namely INDONESIA, we proud for that. 308 is the no.1 horrors Movie at Indonesia until now.

Rocky is a successor of his family who introduced the iconic horror films PH Suzannanya indeed be proud . "We will pressconference in LA with American journalists in order to be global news 308 movies . October 5th we will be leaving for LA to be preceded by presjunket along with Ram also along with Shandy Aulia and Denny Sumargo and director Jose Purnomo," he explained with smile.

The festival will take place from 8 to 17 October 2013 in the Beverly Hills and Film Screening conducted in North Hollywood .

Added by Jose that trophy for the winner was designed by the late Stan US1 Million Weinsten are rewarded with a skull design .

308 movie still playing from 4 months since its release in a few theaters and we should be proud of other horror films directed by Jose the Crypt is also considered by Hollywood .

Denny Sumargo very amazed and thankful for the 12 years he became a professional athlete basketball but can not be a NBA player and to the U.S. but this is precisely why it can be to American movies with 308 films .

Base on the latest news from screamfestla site, 308 will on screen on Saturday, October 12, 2013 - 5:30pm.


Bravo For 308 ................... !